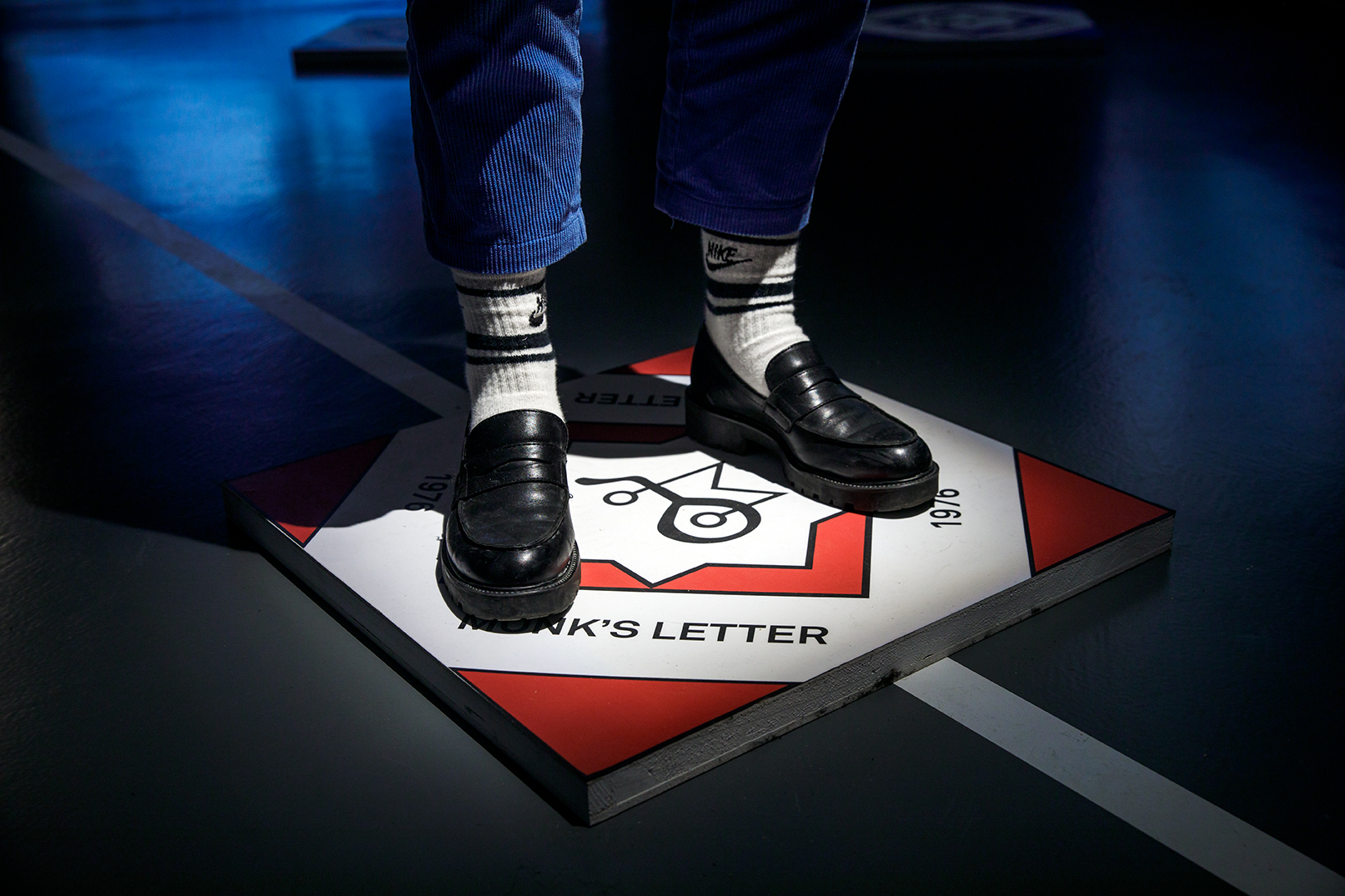 ︎ THE TRAVELLING HAND
2020 – SPA
Graphic design
Artist: Gayatri Kodikal
Curator: Katayoun Arian
Photography: Aad Hoogendoorn
-–––––––––––––––––––––––––––––––––––––––––––––––––––––––––––––––––––––-
The Travelling Hand is an immersive game-installation revolving around a macabre archeological discovery in Goa, India. The artist invites you on a poetic and forensic journey, navigating across different geographies and times through interactive, hybrid game elements, archival material, film and documentary fragments, to unearth a complex web of geopolitical histories.
The 21 designed symbolic visuals guide you through the different narratives. They take inspiration from the Angelic / Celestial Alphabet discovered in the 16th century and the Georgian / Mkhedruli alphabet, first appearing in the 10th century.
In 2005, archaeologists found bone debris of a dismembered hand at the ruins of a Portuguese Church, located in the mangrove forest of Old Goa. This relic is presumed to be the long-sought hand of Georgian queen Ketevan, who was tortured and killed in Persia in the 17th century.
It inspired a series of game-works where the queen's hand becomes a doorway into a labyrinth of stories that allow the player to roam through the riddles of 400 years of geopolitics and masculinist power play, against the backdrop of colonial expansion and subsequent religious conflict.
The Travelling Hand both questions and subverts dominant narratives of history-telling and methods of archeology. It creates a place for clandestine witnesses and stories of divergent researchers, and historical discoveries that have been veiled in secrecy and mystery. The non-linear game play of The Travelling Hand offers a doorway to a new space of
thought and association in which one can playfully explore a variety of positions and perspectives, allowing for new threads to emerge in a rich narrative environment.